Percival & Associates, LLC – Certified Appraisers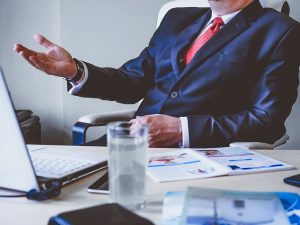 We are a multi-discipline Appraisal Company in Washington state, that was formed in 1990 as a real estate appraisal firm. We do assignments for lenders, private parties, estates, and forensic accounting purposes. It is very rewarding when our clients unabashedly refer us to friends and family members. Thus we are strongly driven with great customer service, quick to respond, and patiently explain to you your questions and concerns regarding your appraisal report. We treat people the way we want to be treated.
There are many value premises sought such as 'AS IS' market value, Retrospective value, Prospective value, Fee simple value, Leased fee value, and Stabilized market value. So if you are not sure what value premise you may need, we will discuss and assist you in determining the correct value needed.
Our appraisal company appraises single family residences, small income properties, multifamily properties, mobile home parks, self-storage facilities, assisted living facilities, offices, medical offices, retail buildings, multitenant properties, mixed use buildings, and warehouse light industrial, existing, and proposed construction.
At the start of the recent economic crisis we felt the need to expand our services to stay in business, so we pursued classes in appraising furniture/fixtures/equipment(FFE) machinery, trucks, heavy equipment, and restaurant equipment. Through this we did many assignments for the failed banks, closed by the FDIC.
We then decided to offer Business Valuations for closely held private companies to round out our services offered, to make it convenient for our clients to have a one-stop appraisal shop. We have appraised businesses for bankruptcy purposes, partnership dissolutions, and to set the sale price. Our team for this is comprised of accountants with experience valuing small businesses, and our experienced appraisal team.
With our free initial consultation, we will discover whether we may be able to assist you or not. All discussions between us is kept strictly confidential, as we adhere to the USPAP ethics code.
---
Questions?
Call us at (253) 922-7777, email Mark@PercivalValuations.com or use our convenient Contact Form.