Smart, Accurate Business Appraisals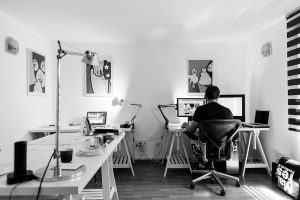 Business appraisals require a good knowledge of accounting practices. The income, and expense data is reviewed, then the appraiser must 'normalize' or smooth the expenses, as not all expenses claimed are allowed. Fortunately, over the last decade new powerful business appraising software has been developed that does the calculations in seconds, rather than hours, or days. The valuation is developed from the previous 12 months, or TTM Trailing Twelve Months, not by quarterly periods.
There are various methods such as EBITDA(Earnings before Interest, Taxes, Depreciation, and Amortization), some also choose to do EBIT method, or combinations, and then weight each valuation to reconcile the value. The newer software also allow the appraiser to Test the value for accuracy. The Cost Approach to value tends to set the lower value, in Business Appraisals, as the equipment is typically older, and does not include blue sky, or the Intangible value, the value over what it would cost to start your own business, and build your clientele.
There are various data bases for various types, and sizes of businesses to compare the subject to competing businesses that have sold across the country. They are discovered by the NSAIC, or SIC codes. These data bases will have all the key data metrics to compare, and utilize to value the business.
All appraisals no matter if it is for Real Estate, Business, or Equipment valuation, all 3 approaches to value are considered. They are The Sales Approach, Income Approach, and the Cost Approach. The Cost Approach is the least used, of these approaches, as it is not relevant in an equipment valuation, or land valuation, and is typically not used in real estate over 10 years old.
---
Questions?
Call us at (253) 922-7777, email Mark@PercivalValuations.com or use our convenient Contact Form.